What is Peripheral Neuropathy?
Peripheral Neuropathy is damage to, or, disease affecting nerves.  It occurs once the nerves lose their blood supply and can no longer receive the two things needed to survive…glucose and oxygen.  Without these, the nerves begin to deteriorate.  It can be associated with any of the following:
Feet
Legs
Arms
Hands
Back
Neuropathy is quickly becoming one of the most common chronic diseases in the U.S.
8% of the U.S. population – or about 24 million people – suffer from peripheral neuropathy
Peripheral neuropathy can occur at any age but is most common among older adults.
30% of these cases are linked to diabetes.
Top Causes of Peripheral Neuropathy Include:
Diabetes/ Pre-diabetic
Poor Circulation (Micro-Circulation)
Toxic Exposure – Chemotherapy
Back/Neck – Herniated Disc, Spinal Stenosis, Post-Surgical
Autoimmune Diseases
Infections (Viral or Bacterial)
Alcohol Abuse, Liver Disease, Kidney disease
Thyroid Conditions
Several Medications/Pharmaceuticals

7 Common Warning Signs That You Have Neuropathy:
Numbness
Burning Pain
Cramping
Sharp Electrical Pain
 Prickling/Tingling
Balance Problems and Falls
Can't Sleep From Foot Pain
Other signs might include:
The feeling as though your socks are balled up under your toes
The feeling as though you are walking on marshmallows
The feeling as though you are walking on marbles.
The Science Of Neuropathy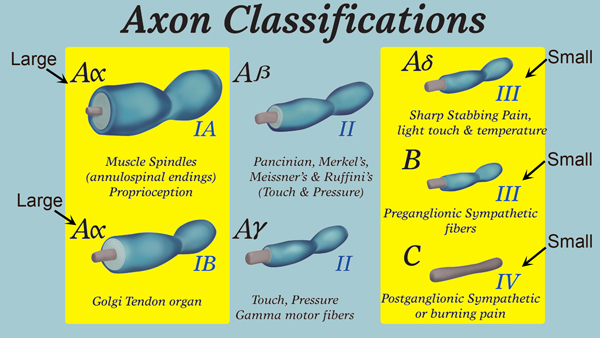 Two basic categories: Large diameter fibers and small diameter fibers.  These are like big cars and little cars.  Big cars require more fuel so they will run out of gas, or get damaged, sooner than small ones.
Large Diameter Fibers
Let's talk about the large fibers first.  These control muscle strength and balance.  When these fibers deteriorate, people are likely to fall. Falls also put the lives of seniors at risk.
Did you know?…
▪ 1 out of 3 adults over age 65 fall each year.
▪ 20 to 30% suffer moderate to severe injuries.
▪ 10% of all falls are fatal
▪ Leading Cause of Injury Death Over Age 65.
▪ Need assistance for walking.
Small Diameter Fibers
Now let's talk about small diameter fibers. They give you your sensations, what you're feeling. Sharp pain, Hot and cold.
They carry your PAIN and NUMBNESS. So if these nerve fibers get damaged and you walk around with bare feet, what would happen if you stepped on a piece of glass?
You probably won't feel it…
And then what will happen… it will get infected.
Then what? It can potentially lead to amputation if severe enough.
• In the United States, there are about 86,000 Diabetes / Neuropathy-related amputations each year
• Most feared complication of neuropathy
• Patients may feel a sense of hopelessness at the prospect of losing part of a limb or mobility
Neuropathy is a serious problem that affects not just the patient, but also the lives of their loved whens.  This is because once a person starts to lose function in the legs and arms, their activities of daily living and possibly their ability to work are affected and those responsibilities tend to fall on those closest to the patient.
Non surgical and non medicated treatment options
Fortunately their is plenty of hope to offer those with neuropathy that doesn't include drugs or surgery.  Our clinic offers the latest technology to help this condition where we have had great success in improving the blood supply to the injured nerves that helps them to grow back.  Yes, nerves can regenerate according to the National Institutes of Health and our latest equipment has been cleared by the FDA to help.
You can attend one of our upcoming seminars to learn more about these latest treatment options.  Simply call 614-428-9310 to find out where and when one of our doctors will speaking, next.