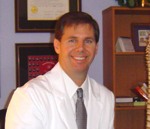 Dr. Larry VanSuch, DC, BE, EE
Choosing the right doctor can make all the difference, and the good news is, YOU get to choose!
1. Do I Need A Referral to see a Chiropractor?
NO. As an injured worker in the state of Ohio, you, the patient, have the right to choose which doctor, and which type of doctor, (chiropractors, medical doctor, osteopathic doctor, etc.) should treat your injury.
Many times the first doctor an injured worker will see is the company doctor or the emergency room doctor, although, you can see any doctor or chiropractor 1st, no matter who it is, as long as they are a licensed BWC doctor.
You get to choose whatever doctor you like and you don't need a referral from anyone other than yourself to come and see us.
2. What types of injuries do Chiropractors treat?
Lumbar Back Pain, Sprains, and Strains
Neck Pain, Sprain, Cervical Sprain, or Whiplash
Herniated Discs in the Cervical, Thoracic, and Lumbar Spines
Disc Bulges and Disc Protrusions
Shoulder pain, Elbow and Wrist Sprains, Carpal Tunnel Syndrome, Hip Sprain, Knee and Ankle Sprains, Numbness and Tingling, Arm and Leg Pain, radiculopathy, ankylosis, rotator cuff tear, anterior or posterior cruciate ligament, ACL & PCL, spondylosis, tennis elbow, spondylolisthesis, arthritis, chondromalacia, traumatic loss or "loss of use", and much more.
3. Can I have more than one doctor treat my condition?
Yes. This is one of the more misunderstood situations with Ohio BWC. Many patients are led to believe that they can only have one doctor treat their condition at a time. As a result, many patients feel trapped between wanting to leave their existing doctor and taking a chance on finding another one that may be even less help.
As an injured worker, you typically have what is known as a POR. This stands for "Physician of Record". A POR is your main doctor. He or she will be the one that files all of the necessary paperwork for you, such as you temporary total disability forms, which is the form that helps get you paid if you miss work, and your C9's which is the treatment requests forms.
But if, for example, your POR is giving you medications, and you are growing tired of them because they seem to make you sick and aren't working, you can still see another doctor simultaneously such as a chiropractor, and receive their alternative therapy to try and properly fix your condition.
You don't need to "switch" doctors! You can keep your existing doctor!
People change their physician of record to us all the time, but this isn't always necessary. You can still get care in our office and keep your existing doctor.
For example, when you come to see us, (remember, no referral is necessary, you can just call us up right now and come in today), we may not have you sign a C23 form to change physicians unless you want to. We would be happy to be your POR, but its not necessary.
Instead, on their treatment request form (C9 form), we will simply not check the box indicating we are the POR. Instead this is left blank to let the BWC know that your new doctor is not the physician of record.
4. You don't have to wait to get in to see us. We can see you during normal business hours, perhaps even today.
Since you don't need a referral, and since you don't have to switch doctors, unless you want to, we can begin your road to recovery on your very first visit.
5. Need a second opinion?
Sometimes injured workers are confused about the whole BWC process and may be hesitant to search out new options, even if there is hope that they might help. You will have the peace of mind at no cost or worry to you.
6. More Injured Worker Frequently Asked Questions
7. Proceed to Ohio BWC Injured Worker Welcome Page.
8. Need an additional allowance added to your claim?
Dr. Van Such is also an engineer and can write a technical report relating the causal relationship between your mechanism of injury and any new diagnosis such as a disc injury. See a sample report of his: lifting heavy 80 lbs object causes disc injury.