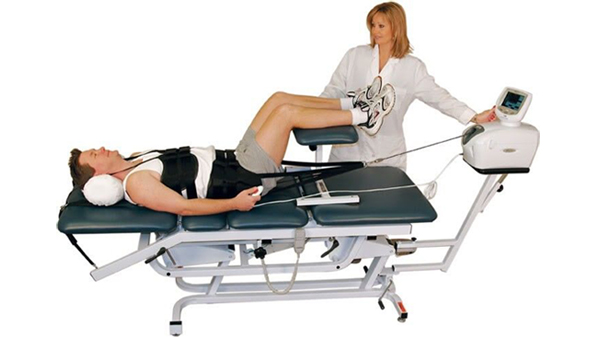 Dear Prospective Patient,
ColumbusSpine.com is the official website for Dr. Larry Van Such and Northtowne Chiropractic.  Dr. Van Such has been a chiropractor in Columbus, Ohio dating back to 1994.
One of the purposes of this website is to inform people regarding a remarkable breakthrough in treatment for lower back pain and neck pain caused by herniated discs, disc bulges, disc protrusions, degenerative disc disease, sciatica, failed back surgery and more.
Spinal decompression therapy is the breakthrough treatment for many types of disc injuries and is fast becoming the most popular form of treatment.  It easily surpasses previous treatment attempts to correct herniated discs, such as:
medications, which have undesirable side effects

steroid injections, which provide only temporary relief and

back surgery, which has proven to fail over 50% of the time.
Our policy is to make spinal decompression therapy affordable for everyone.
Another purpose of this website is to let people who have been injured in a work accident learn a little more about the Ohio BWC.  The "Bureau", as it is often called, can at times be a bit frustrating for injured workers to deal with.  In this site you will learn some of the basics regarding the BWC and how chiropractorscan help you.
Other purposes of this website involve basic chiropractic care for headaches and stress as well as the seriousness of a whiplash injury from an auto accident.
I encourage you to read through the parts of this site that interest you the most. When you are finished, if you still have questions, please call us at (614) 428-9310 and schedule an appointment to see if you may be a candidate for spinal decompression therapy and/or chiropractic care.
Sincerely,
Dr. Larry Van Such
Dr. Larry Van Such, DC, BE, EE
"Truly the Greatest thing that has happened to
me and my family."
Watch Andrea's testimony about spinal decompression.
June 21st, 2013

Spinal Decompresson Testimonial: May 7th, 2011
Watch Ed's inspiring story